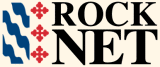 City Budget Hearing Presentation 1997
---
Statement before the
City of Rockville Mayor and Council on
RockNet FY'98 Funding
June 2, 1997
Good evening Mayor Krasnow, members of the Council, City Manager Kukkhan, and other members of the city staff. I have had the pleasure of meeting most of you before but for those of you that don't know me, my name is John Herman. I am here tonight as Treasurer of Rocknet speaking on behalf of our Community Networking initiative on the Internet.
I want to strongly express our group's support for the City's plan to hire a webmaster and urge even more financial support for our efforts. More on this will be said shortly.
Rocknet's original core of volunteers first met about 20 months ago. In less than a year, we have established a visible presence on the World Wide Web and have begun a program of community outreach to bring many community organizations on to the Web. Our site now includes links to many of the organizations in Rockville that capture and define the vibrant character and diversity of our community. Through our efforts, and working with Dave Mays and the Maryland State Library System, we activated an existing fiber optic link that was not being used and acquired for the City of Rockville Internet connectivity and server that has an annualized value of approximately $18,000 and can serve thousands of Rockville residents.
Many of you have seen our web site already. I encourage you to visit it time and again because it will continue to grow and evolve. Even without our own domain and little to no publicity, our web site averages over a hundred visits per day. There is a link to us off the main city page and we will shortly have our own domain at rocknet.org, funded by our volunteers. All of this has been accomplished with volunteer effort. Part-time dedicated support by the City's webmaster will allow us to expand and maintain this effort and increase our focus on other aspects.
What is it that we hope to accomplish? This is not technology for technology's sake. Many positive goals can be achieved through Rocknet. I want to describe just three broad goals to you this evening: Promoting economic development, promoting civic involvement, and community development.
Promote Economic Development. Rockville has a stated purpose of attracting and retaining solid companies in high-technology. Make no mistake, these companies have embraced the Internet in their business. Rocknet reaches out to these companies. It lets them know that the citizens of Rockville offer an educated and skilled labor pool from which to draw. It is for precisely these reasons that Tracor and Vitro, two of Rockville's largest employers, have asked to be linked to Rocknet. We are confident there will be other corporations and businesses that will be asked to be linked, so that they may form contacts with each other, with individual Rockville citizens and with potential employees.
Promote Civic Involvement. You, our elected officials need to hear the variety of public opinion on important issues in a forum that allows careful consideration - the written word. We hope to make Rocknet a forum for such an exchange. Soon, we will add a threaded discussion group feature which will allow for constructive community dialogue on the issues of the day. It is our intent to have this feature in place before the city elections. With this forum in place , we hope to provide both candidates and voters alike a mechanism by which they can readily access the wide range of opinion that may exist concerning any issue. All of us have competing demands on our time; family, work, and community commitments to name a few. By offering convenience and easing this tradeoff we hope to encourage and understand the thoughts and opinions of the "Many" and not just a select few. By putting in place this forum we hope to be a focal point where all sides of an issue can be brought forth for thoughtful consideration. At the end of the day we hope this can aid you in making many of the tough choices we have entrusted you to make.
Promote Community Development. Rocknet can assist in outreach initiatives of the City, such as the Visioning process. As a community, Rockville does not face a unique set of problems. There are many common sets of issues facing communities whether it's Charlotte, NC or our sister city Pinneberg as the mayor, Council members, and City officials appreciate. Rocknet can assist in tapping this experience and in finding possible solutions. One member of our group, Jane Jacobs calls this "wheel knowledge" as in "Let's NOT reinvent the wheel". The Internet is a resource for the organization, management, preservation, archiving and access to this type of knowledge. For example, our group has drawn on it heavily in molding our organization. We are seeking out the "best practices" of other community networks over the Internet. Better information in hand should lead to better decisions.
Specifically, our community outreach programs include:
Bringing up community organizations on the web with support on web site design and space and links to Rocknet
Seeking out underserved individuals and organizations and facilitating their involvement with Rocknet
Recruiting and managing volunteers. For instance, we hope to involve high school seniors in fulfillment of their community service projects.
Developing and delivering training.
Working with community leaders and groups to increase the value of Rocknet in the community.
It is central to Rocknet's mission that if community networking over the Internet is to succeed that it represent ALL of Rockville. To achieve this we must facilitate access by the underserved segments of our population primarily our senior citizens and those that are economically disadvantaged. This is an area where we'll need funding assistance.
In summary, we are asking the City to:
Fund the City's webmaster position and dedicate 10 hours of his/her time to maintain and grow Rocknet.
Provide funding for our outreach efforts. We need to publicize who we are to let citizens know we exist and attract them to connect to us. This requires funding for brochures and advertising.
Recognize that in the short run we depend on you to help bring access to this medium to the underserved segments of our population. We'll need funding for Internet kiosks. At this point we have discussed the need for two to three terminals in each of City hall, the library, Senior Center and in neighborhood locations such as Lincoln Park and Twinbrook. At this time, we are still exploring design and implementation issues before we identify them as committed projects with a specific budget.
In the meantime you can be assured that the funds you invest in us will yield many dividends in achieving these shared goals. We will continue to do a lot with a little. Rocknet will continue to rely on volunteer efforts.
A final note... For others listening to me now, we welcome any and all who want to get involved in building Rocknet. You may send me email at jherman@bellatlantic.net or to the new webmaster @rocknet.org.
Thank you for your time. I am happy to answer any questions you may have.
Return to RockNet Presentations
Return to About RockNet
Return to RockNet Home Page

---
Copyright &copy 1998 Rockville Community Network. All rights reserved.
Feedback: comments@rocknet.org
Last Updated: July 7, 1997