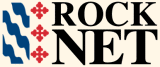 RockNet Meeting Minutes - November 12, 1998
---

                   ROCKNET MEETING MINUTES

                       November 12, 1998

	The meeting was called to order by Bob Skinner 
at 7:35 p.m.  In attendance were Bob Ekman, Jane 
Jacobs, Stan Klein, Chris Medley, Gail Wisan Muren, 
Roald Schrack, Barbara Skinner, and Bob Skinner.

	There having been no meeting of RockNet in 
October, the minutes from the September 9, l998 
meeting were read and approved as is.

	Kay Cornwell and Nan Fredman from the Town 
Center Action Team introduced themselves.

	A.	Bob Ekman reported that the agreement 
concerning the new server was about to be signed with 
the City, and that it is now necessary to determine 
what kind of server would be purchased.  Agreed that 
meeting should be held among Bob Ekman, Bob Skinner, 
Ray, Kay Cornwell, Stan Klein, perhaps on November 23, 
l998 if convenient to everyone, to discuss what kind 
of server.

	B.	Bob Skinner reported that John Herman is 
dealing with the question of different paperwork now 
required to obtain tax-exempt status.

	C.	General discussion about membership 
questions when server is up and running.  Bob Skinner 
asked Roald Schrack to spell out what might be 
involved in membership, with marketing ideas to make 
it more attractive, such as a token payment in 
exchange for an extra megabyte of space, since group's 
consensus is that offering e-mail is no longer 
particularly valuable.  Suggestion made to call 
"membership" by some other name, such as 
"registration."  Group agreed that one server would 
list all topics, with RC Net opened up for more 
general topics.

	D.	Jane Jacobs stated she must back away from 
Wheel Knowledge and Y2K indefinitely for several 
reasons.  After discussion, Bob Skinner stepped down 
from the chair in favor of the Secretary.  He then 
moved that Y2K be carried on a separate resource page, 
making the page a condensed set of links directed at 
the question of Y2K, not necessary indicating Wheel 
Knowledge as its format, with any comments made via RC 
Net.  Motion seconded by Bob Ekman, approved 
unanimously.  Bob Skinner reassumed the chair.  Jane 
moved that Wheel Knowledge be removed from the RC Net 
site for an indefinite period of time and that the 
code be retained to be potentially reinstated in the 
future.  Gail seconded motion, Roald called the 
question, motion approved unanimously. 

	E.	Kay requested a list server for East 
Rockville, and a web page for the Town Center Action 
Team separate from the main Action Team's page.

	F.	In a short spate of general discussion, it 
was suggested that Rocknet should point to the City 
web page's important/interesting items and that 
Imagine Rockville should have a main (overall) list 
server in addition to each team's list server.

	G.	Helen Triolo has indicated that she will 
be unable to keep calendar up past Decemeber; Chris 
Medley has graciously volunteered to keep it.

	H.	Gail Wisan Muren will lead an effort to 
recruit high school volunteers.

Meeting adjourned at 9:20 p.m.